Lung Ultrasound
Online conference



For the second time, we are pleased to invite you to the scientifically didactic on-line conference "Lung ultrasonography" organized by the Lus.expert portal.
Po raz drugi mamy przyjemność zaprosić Państwa na naukowo-dydaktyczną konferencję on-line, pt.: "Ultrasonografia Płuc", organizowaną przez Lus.expert.
The event will take place on June 12, 2021
Termin konferencji 12 czerwiec 2021
Due to the growing interest in lung ultrasound and very positive opinions from the previous edition, this time we have a wide lecture panel to offer.
We offer 5 rooms in which, throughout the day, sessions will be conducted simultaneously, differentiating according to specialization. The issues and topics discussed during the conference were grouped into sessions on lung ultrasound in: internal diseases, cardiology, pulmonology, anaesthesiology and intensive care, emergency medicine, family medicine, pediatrics, neonatology. A separate session will be devoted to education in the field of lung ultrasound. This session is of exceptional importance due to the issues discussed and the participation of specialists from around the world. In addition, a separate full-day program has been developed for student sessions that will be educational in nature. The student learning room is called "Students teach Students". Here, you will learn or remind the basics of lung ultrasound, cardiac and vascular ultrasound, as well as the BLUE, FATE protocols.
Access to the conference materials will be at your disposal until 30 of July.
Dostęp do pełnych materiałów konferencyjnych będzie do dyspozycji Uczestników konferencji do 30 lipca 2021r. Uczestnicy konferencji otrzymają 26 punktów PTU.
Ticket price: 45 euro
To receive an invoice, please enter the invoice details during registration or add them in your profile.
Cena biletu: 200 złotych
Aby otrzymać fakturę należy wprowadzić dane do faktury podczas rejestracji lub dodać je w swoim profilu.

Registration will be open untill 30 June 2021.
Zakup biletów jest możliwy do 30 czerwca 2021r.
Especially for you, this year's group of lecturers will include experts in the field of lung ultrasound from around the world. We cordially invite people who work with lung ultrasound on a daily basis, as well as people who want to start their adventure with a 21st century stethoscope.
Conference program and regulations in the attachment (PDF) below.
Program konferencji i regulamin w załączniku (PDF) poniżej.
Our Sponsors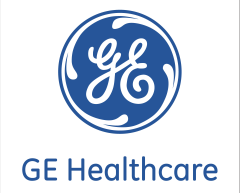 Organizing committee
Dr n. med. Natalia Buda
Department of Internal Medicine, Connective Tissue Diseases & Geriatrics, Faculty of Medicine,
Medical University of Gdańsk
Dr hab. n. med. Wojciech Kosiak
University Clinical Center in Gdansk
Lek. Jolanta Cylwik
Department of Anaesthesiology and Intensive Therapy, Mazovia Regional Hospital in Siedlce
Dr n. med. Jakub Piotrkowski
Department of Internal Medicine and Gastroenterology, Independent Public Health Care Facility of the Ministry of the Internal Affairs with the Oncology Centre in Olsztyn
Lek. Krystian Sporysz
Department of Anaesthesiology and Intensive Care, Medical University of Gdansk, Gdansk, Poland
Łukasz Sein Anand
Student at Medical University of Gdańsk
Lek. Aleksandra Ramel
PCK Marine Hospital in Gdynia
Scientific committee
Dr n. med. Natalia Buda
Department of Internal Medicine, Connective Tissue Diseases & Geriatrics, Faculty of Medicine,
Medical University of Gdańsk
Dr hab. n. med. Wojciech Kosiak
University Clinical Center in Gdansk
General plan
v 5 simultaneously running themed rooms
5 wirtualnych sal wykładowych
v Lectures in both Polish and English,
with translation
Wykłady w języku polskim i angielskim,
z tłumaczeniem obu języków
v All lectures available until July 30 2021 in a form of
a recorded video on Lus.expert website
Dostęp do wykładów do 30 lipca 2021 na stronie lus.expert w formie video
vAccreditation of Polish Ultrasound Society and
26 education points
Akredytacja PTU i 26 punktów edukacyjnych
Invitation session
available in all rooms
Time

Lecturer

Lecture

9:00 – 9:20

Wojciech Kosiak & Natalia Buda

Lung ultrasound history in Poland

9:20 – 9:40

Gebhard Mathis

Lung ultrasound history worldwide

9:40 – 10:00

Jan Tuma

Africa and ultrasonography

10:00 – 10:20

Christoph F. Dietrich

How do I see the future of ultrasonography

10:20 – 10:30

Overview of virtual exhibitors
ROOM I
Lung ultrasound in internal medicine



Lung ultrasound in cardiology

10:30 – 10:50

Robert Olszewski

Lung ultrasound guidelines in cardiology (Polish)

10:50 – 11:10

Luna Gargani

Lung ultrasound in cardiology settings, acute and/or chronic

11:10 – 11:30

Radosław Nowak

Usefulness of lung ultrasound during cardiological consultations

11:30 – 11:50

Mateusz Zawadka

Ultrasound of the lung and heart in ICU

11:50 – 12:10

Helmut Prosch

Lung ultrasound vs. Chest xray vs. Computed Tomography

12:10 – 12:30

Gebhard Mathis

Triple-organ-ultrasound in thromboembolism

12:30 – 12:50

Q&A Panel

12:50 – 13:00

Advertising panel of virtual exhibitors 1.1

Lung ultrasound in pulmonology

13:00 – 13:20

Tudor Toma

Lung ultrasound in pulmonology – experiences from Great Britan and Romania

13:20 – 13:40

Agnieszka Skoczylas

Lung ultrasound in geriatric clinic (Polish)

13:40 – 14:00

Magda Grabczak

Lung ultrasound in pulmonary practice (Polish)

14:00 – 14:20

Szymon Skoczyński

Lung ultrasound during COVID-19 pandemic (Polish)

14:20 – 14:40

Krystian Sporysz

Lung ultrasound in pleural diseases

14:40 – 15:00

Q&A Panel

15:00 – 15:10

Advertising panel of virtual exhibitors 1.2

Lung ultrasound in internal medicine

15:10 – 15:30

Natalia Buda

Why lung ultrasound is for internal medicine specialists (Polish)

15:30 – 15:50

Jakub Piotrkowski

Lung ultrasound on internal medicine ward – my experiences (Polish)

15:50 – 16:10

Marcin Wełnicki

Lung ultrasound in pulmonary embolism (Polish)

16:10 – 16:30

Jakub Wiśniewski

Lung ultrasound in palliative care (Polish)

16:30 – 17:10

Natalia Buda Jolanta Cylwik Tomasz Górecki

Perspective of emergency specialist, internist and anesthesiologist

17:10 – 17:30

Q&A Panel
ROOM II
Lung ultrasound in emergencies
Lung ultrasound in emergency medicine

10:30 – 10:50

Giovanni Volpicelli

COVID in Emergency room

10:50 – 11:10

Narciso Barbancho

Lung ultrasound in triage

11:10 – 11:30

Tomasz Górecki

Lung ultrasound in high-altitude medicine (Polish)

11:30 – 11:50

Tomasz Darocha

Ultrasound in the air ambulance service

11:50 – 12:10

Andrew W Kirkpatrick

The History and evolution of the eFAST protocol in Point-of-Care trauma care

12:10 – 12:30

Tomas Villen

Protocols in acute respiratory failure

12:30 – 12:50

Federico Stefanini

Acute respiratory failure with "normal" lung image – what then?

12:50 – 13:10

Q&A Panel

13:10 – 13:20

Advertising panel of virtual exhibitors 2.1

Lung Ultrasound in critical care and anesthesia

13:20 – 13:40

Daniel Lichtenstein

Lung ultrasound?

13:40 – 14:00

Jolanta Cylwik

Lung ultrasound in recruitment maneuvers (Polish)

14:00 – 14:20

Paweł

Andruszkiewicz

Ultrasonography in assessment of mechanical ventillation weaning probability (Polish)

14:20 – 14:40

Wojciech

Wierzejski

Lung ultrasound during consultation outside the ICU (Polish)

14:40 – 15:00

Mateusz Zawadka

Lung and heart – complementary assessment of patient in ICU (Polish)

15:00 – 15:20

Marek Wiśniewski

Lung ultrasound in clinical toxicology (Polish)

15:20 – 15:40

Elena Segura

Lung ultrasound in unexpected respiratory failure during general anesthesia

15:40 – 16:00

Q&A Panel

16:00 – 16:10

Advertising panel of virtual exhibitors 2.2

Lung Ultrasound in interventions

16:10 – 16:30

Wolfgang Blank

Lung ultrasound and interventions in pleural cavity

16:30 – 16:50

Krystian Sporysz

Lung ultrasound and interventions on ICU

16:50 – 17:10

Zeno Sparchez

Lung ultrasound and interventional diagnosis of lung lesions

17:10 – 17:30

Q&A Panel
ROOM III
Lung ultrasound in ambulatory care and pediatrics
Lung ultrasound in family medicine

10:30 – 10:50

Mateusz Kosiak

Point-of-Care Ultrasound in family doctor's office (Polish)

10:50 – 11:10

Sławek Białek

Why should my GP perform lung ultrasound examination? (Polish)

11:10 – 11:30

Piotr Bartela

Lung ultrasound usefulness in acute lung diseases (Polish)

11:30 – 11:50

Q&A Panel

11:50 – 12:00

Advertising panel of virtual exhibitors 3.1

Lung ultrasound in pediatrics

12:00 – 12:20

Andrzej Pomiećko

Lung ultrasound guidelines in pediatrics (Polish)

12:20 – 12:40

Mariusz Woźniak

Lung ultrasound in diagnostics of tuberculosis (Polish)

12:40 – 13:00

Wojciech Kosiak

Lung ultrasound in infections in hematooncologic patients (Polish)

13:00 – 13:20

Joanna Jaworska

Lung ultrasound in cystic fibrosis (Polish)

13:20 – 13:40

Tomasz Batko

Diaphragm ultrasound (Polish)

13:40 – 14:00

Konrad Paczkowski

Lung ultrasound in children cardiac surgery (Polish)

14:00 – 14:20

Błażej Littwin

Lung ultrasound in pediatric ward (Polish)

14:20 – 14:40

Q&A Panel

14:40 – 14:50

Advertising panel of virtual exhibitors 3.2

Lung ultrasound in neonatology

14:50 – 15:10

Jovan Lovrenski

Respiratory distress syndrome in neonatology

15:10 – 15:30

Sławomir Jaszczołt

Lung ultrasound in bronchiolitis (Polish)

15:30 – 15:50

Jing Liu

Lung ultrasound guidelines in neonatology

15:50 – 16:10

Magdalena Kryger

Lung ultrasound in neonates – normal image (Polish)

16:10 – 16:30

Luigi Cattarossi

Can lung ultrasound guide surfactant treatment in neonates?

16:30 – 16:50

Piotr Kruczek

Lung ultrasound in neonatal intensive care unit (Polish)

16:50 – 17:10

Piotr Szymański

Pulmonary haemorrhage in neonatology

17:10 – 17:30

Q&A Panel
ROOM IV
Lung ultrasound in perspectives
Education of students and doctors – experts panel

Christoph F. Dietrich

Helmut Prosch

10:30 – 11:50

Wojciech Kosiak

Maija Radzina

Martin Altersberger

Gebhard Mathis

Paweł Andruszkiewicz

11:50 – 12:00

Advertising panel of virtual exhibitors 4.1

Lung ultrasound in Italian perspective

12:00 – 12:20

Gino Soldati

Clinical impact of B lines

12:20 – 12:40

Alessandro Zanforlin

B lines – to count or not to count

12:40 – 13:00

Danilo Buonsenso

Lung Ultrasound in pregnant women

13:00 – 13:20

Marcello Demi

Vertical artifacts in LUS images

13:20 – 13:40

xxxxxxxxx

13:40 – 14:00

Q&A Panel

14:00 – 14:10

Advertising panel of virtual exhibitors 4.2

CEUS IN LUS

14:10 – 14:30

Maija Radzina

Lung Contrast-Enhanced Ultrasound –additional tool for radiologist

14:30 – 14:50

Wojciech Kosiak

Lung Contrast-Enhanced Ultrasound

14:50 – 15:10

Q&A Panel

15:10 – 15:20

Advertising panel of virtual exhibitors 4.3

Lung ultrasound in veterinary care

15:20 – 15:40

Katarzyna

Kraszewska

Chest ultrasound in exotic animals (Polish)

15:40 – 16:00

Michał Gajewski

The most common pathologies in the ultrasound of the lungs of dogs and cats (Polish)

16:00 – 16:20

Rafał Niziołek

Difficult and unusual diseases of cats and dogs (Polish)

16:20 – 16:40

Ziemowit Kudła

Interesting cases in everyday practice (Polish)

16:40 – 17:00

Q&A Panel
ROOM V
Students teach Students
10:30 – 10:50

Aleksandra Ramel

Point-of-Care Ultrasound – what is it?

10:50 – 11:10

Eryk Nowiński

Point-of-Care Ultrasound – where can I use it?

Dorian Otłowski

11:10 – 11:30

Bartosz Kaniowski

Point-of-Care Ultrasound – does it help?

11:30 – 11:50

Jan Ryl

Understanding ultrasonography – how does it work?

11:50 – 12:10 Urszula Szablewska Understanding ultrasonography – what do I see?

12:10 – 12:30

Paweł Walisiewicz

Understanding ultrasonography – why does the images play tricks?

12:30 – 12:50

Q&A Panel

12:50 – 13:00

Advertising panel of virtual exhibitors 5.1

Lungs and heart examination in Point-of-Care Ultrasound

13:00 – 13:20

Martyna Łukasiewicz

PoCUS in examination of lungs – how to do it?

13:20 – 13:40

Bartosz Gonsior

PoCUS in examination of lungs – what can I find? (Polish)

13:40 – 14:00

Maciej

PoCUS in examination of heart – what can I see and find?

Pokrzeptowicz

14:00 – 14:20 Łukasz Sein Anand

PoCUS in examination of heart and lungs – why is it better to combine the

examinations?

14:20 – 14:40

Q&A Panel

14:40 – 14:50

Advertising panel of virtual exhibitors 5.2

Lungs and heart ultrasound in PROTOCOLS

14:50 – 15:10

Marek Treppner

BLUE

15:10 – 15:30

Ewelina Ciak

FATE

15:30 – 15:50

Martin Altersberger

A surprise lecture

15:50 – 16:10

Q&A Panel

16:10 – 16:20

Advertising panel of virtual exhibitors 5.3

16:20 – 17:20

Interactive ultrasonography quiz

Attachments